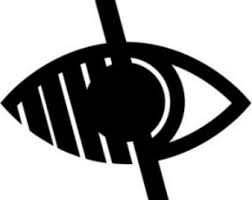 Reading & Phonics
At Marton Manor Primary School we strive to ensure all children become fluent readers by the end of Key Stage One. We recognise the important part that phonics plays as children develop the skills they need to become confident readers and writers.
The teaching of Phonics at Marton Manor Primary School will follow the teaching sequence set out in Letters and Sounds.  Nursery will introduce Phase 1 of Letters & Sounds. High quality phonics sessions will be taught daily in Reception and Key Stage 1 classes, enhanced by a multi-sensory teaching approach, aware of different learning styles including visual, auditory and kinaesthetic. In doing so we also draw resources and guidance from Read Write Inc and Jolly Phonics.
Reading
Our Reading Scheme is Oxford Reading Tree. Alongside this we have a wide range of other books including attractive picture books, especially in the early years and at key stage one.  All of our books are graded in terms of their difficulty so that children can read a wide range of fiction and non-fiction within their reading age range. When children reach the end of the banded books they can choose from a free range of books, although we will still assess their progress in reading.
We hear children read individually and in groups during Guided Reading sessions which take place across the week where all children are worked with by an adult at least for one of the sessions. During these sessions children engage with a wide range of genres and are asked to complete tasks such as book reviews, reading comprehension questions and preparation tasks such as text marking to highlight specific features. We also assess children's comprehension of text using the Renaissance computer scheme and paper tests. In addition we ask incidental questions whilst children are reading.  We are very keen to have parents supporting their child's reading by hearing them daily or at least three times each week.   Parents are asked to write a comment in the child's homework diary and a reward scheme operates for children who read regularly at home with an adult or in later key stage two,  by themselves.