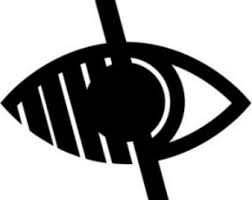 Safeguarding
To view our latest information on Covid-19 and Safeguarding arrangements please click here
Staff at Marton Manor Primary School use the CPOMS electronic recording system to record safeguarding concerns.
All staff and Governors have read the most up to date Keeping Children Safe in Education document (September 2019). We also encourage parents/carers to read the document.
The designated people for safeguarding at Marton Manor are:
Mrs Gerri Howard– Head Teacher
Mrs Debbie Docherty – Deputy Head Teacher
Mrs Katie Blades – SENCO
All members of staff have the Level 3 Designated Person qualification.
Please report any concerns you may have.
Parents/Carers
If you cannot find a designated member of staff please see Mrs Hallett in the office who will find you someone to speak to.
MACH
All advice and referrals go through MACH.
Multi Agency Children's Hub (MACH) – 01642 130700, out of hours 01642 524552
Parents/Carers are also able to contact the service directly if they have any concerns. See below a link to the website contained more detailed information.
http://www.peoplesinfonet.org.uk/kb5/redcar/directory/article.page?id=HJGOR9DEXSY
Safer Recruitment
We follow all the guidelines set out by Middlesbrough Council.
Staff and members of Governing Body and Trust Board also trained in Safer Recruitment are
Mrs Debbie Docherty
Mrs Gerri Howard
Mrs Katie Blades
Mrs Katherine Frazer
Mrs Jean Sharrocks
Please see below for information relating to Safeguarding within Marton Manor Primary School
| | |
| --- | --- |
| Document | Download |
| Talking to your child about online sexual harassment for parents | View |
| Safeguarding Policy | View |
| Keeping Children Safe in Education | View |
| Health and Safety Policy | View |
| Intimate Care Policy | View |
| Behaviour Policy | View |
| British Values | View |
| Supporting Children with Medical Conditions | View |
| Photograph and Video Images Policy | View |
| PSHE policy – Trust | View |
| Complaints Policy | View |
| Child Protection Policy | View |
| Child Friendly Child Protection Policy | View |
| Peer on Peer Abuse Policy (addendum to Child Protection) | View |
| Medication in School Policy | View |
| Anti-Bullying Policy | View |
| Site Security and Procedures Policy | View |
| SEND Core Inclusion Offer | View |
| SEND Policy | View |