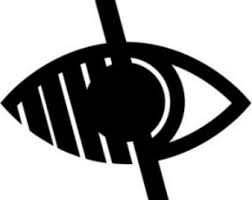 The Arts
Children are given opportunities to explore and engage in performing, listening, composing and analysing. Singing is a central part of our music curriculum. Children learn the importance of maintaining a melody, ostinato, harmonies and singing in rounds.
Children learn basic notation and musical terms, which they begin to use in their own compositions. They learn to appreciate the works of various composers from a range of genres and cultures.There are opportunities to play instruments e.g. recorders, percussion, and brass and string tuition may be purchased privately through Tees Valley Music service.
Children are encouraged to participate in concerts, productions, and musical events outside of school. We also invite visiting singers and musicians from a variety of cultures playing a variety of musical genres to perform and work with the children. They learn to describe, and evaluate and to develop an emotional response to music.
Art and Craft
Art, craft and design helps children to communicate through the use of colour, texture, form, materials and pattern. We aim to stimulate children's imagination, creativity and observational skills. They learn to develop their critical faculties and to see art in a context of culture and historical commentary.
Children learn about the work of a range of artists and their context.
They learn about shape, form, light and shade, and  texture by using a range of 2D and 3D media.
They visit galleries and places of interest and can observe the skills and talents of visiting artists who come to work with our children
Modern Foreign Languages
Learning a modern foreign language promotes an understanding of our own grammar and how languages work. We help children to:
Compose and articulate sentences to convey meaning accurately and with expression
To understand spoken and written and language and to use a growing vocabulary with regard to tense and grammar
To recognise links with our own language and  grammar
To gain an appreciation of the cultural context of the language
Children learn to speak French from Year 3 upwards and we have a visiting teacher who comes into school each week and the language is taught through games, songs, oral and written work France and Belgium are two of our closest geographical neighbours so we feel that there is a good possibility that children may have opportunities to use their language e.g. on ski-ing trips and educational visits, and we want to give our children the confidence to go on learning other languages when they leave primary school.