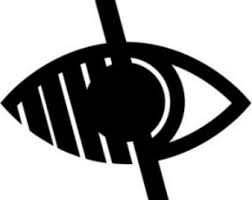 Curriculum Overview
We want children to become enthusiastic, independent learners
Our school curriculum includes the national curriculum, as well as many other aspects which we believe are important to children's interest and development such as outdoor education, enrichment activities and educational visits. We believe it is important to educate the whole child and to give them the skills, knowledge, attitudes and understanding of the world to equip them for life in the twenty first century.
We are committed to delivering an exciting and enriched curriculum with memorable learning experiences. We want all children to develop a wide range of talents and skills to equip them for the opportunities, responsibilities and challenges of life. Staff deploy a wide variety of teaching styles and resources to establish a multi-media approach to learning. By developing reasoning, questioning, critical thinking, creativity, memorisation and judgement we allow individuals to grow and learn. Our children are guided, nurtured and supported to apply these skills at the appropriate level for their development.
The Early Years:
We deliver a curriculum based on the Framework for the Early Years Foundation Stage and the 7 areas of learning and development. There are three prime areas: communication and language, physical development and personal, social and emotional development. These areas are particularly important for building a foundation for igniting children's curiosity and enthusiasm for learning, forming relationships and thriving. There are also four specific areas: literacy, mathematics, understanding the world and expressive arts and design.
Through practical activities, purposeful play and talk our youngest children develop an understanding of the world and the basic skills they can build upon in the future years.
Moving on:
As children move through the school they are taught in mixed ability classes with some differentiation of tasks where appropriate to match all ability levels (simplified or extended as appropriate). All classes follow a topic based, cross-curricular approach to give a meaningful context to work and to show children how connections can be made in their learning. There are many educational visits and visitors as well as practical activities that give children first hand experiences to enhance their understanding and learning.
Long Term Planning and Curriculum Coverage
We use a rolling program where year groups 1&2, 3&4 and 5&6 plan together over year A and year B so that children will never repeat a topic when they progress to the next year group. However, there are some topics which are only suitable for each specific year group so we plan R.E, P.E, French, Music and Computing separately. Where children share topic planning for foundation subjects, the lesson outcomes aim to reflect year group expectations for topic skills and recording.