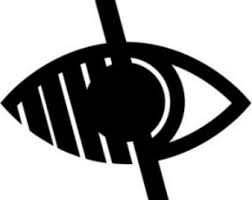 Curriculum Overview
We want children to become enthusiastic, independent learners
Our school curriculum includes the national curriculum, as well as many other aspects which we believe are important to children's interest and development such as outdoor education, enrichment activities and educational visits. We believe it is important to educate the whole child and to give them the skills, knowledge, attitudes and understanding of the world to equip them for life in the twenty first century.
We are committed to delivering an exciting and enriched curriculum with memorable learning experiences. We want all children to develop a wide range of talents and skills to equip them for the opportunities, responsibilities and challenges of life. Staff deploy a wide variety of teaching styles and resources to establish a multi-media approach to learning. By developing reasoning, questioning, critical thinking, creativity,  memorisation and judgement we allow individuals to grow and learn. Our children are guided, nurtured and supported to apply these skills at the appropriate level for their development.
The Early Years:
Our Early Years curriculum is grounded in active learning. Through practical activities, purposeful play and talk our youngest children develop an understanding of the world and the basic skills they can build upon in the future  years. The foundation Stage develops children's personal, social and emotional well-being; positive attitudes and dispositions for learning;   social skills, language, communication, reading, writing, maths, knowledge and understanding of the world, physical and creative development. A Learning Journey is used to record the individual child's progress in consultation with parents and guardians and is used to identify next steps in children's learning.
Moving on:
As children move through the school they are taught in mixed ability classes with some differentiation of tasks where appropriate to match all ability levels (simplified or extended as appropriate). All classes follow a topic based, cross-curricular approach to give a meaningful context to work and to show children how connections can be made in their learning. There are many educational visits and visitors as well as practical activities that give children first hand experiences to enhance their understanding and learning.
Long Term Planning and Curriculum Coverage
We use a rolling program where year groups 1&2, 3&4 and 5&6 plan together over year A and year B so that children will never repeat a topic when they progress to the next year group. However, there are some topics which are only suitable for each specific year group so we plan R.E, P.E, French, Music and Computing separately. Where children share topic planning for foundation subjects, the lesson outcomes aim to reflect year  group expectations for topic skills and recording.
We use Cornerstones curriculum materials as the basis of our topic work. Classes pair up and cover a two year rolling syllabus of topics so that they never repeat work. Within this the work of older and more able pupils is more challenging to ensure that they reach and exceed national expectations. Topics have a particular subject emphasis e.g. history, science, geography, art, p.e., computing and design technology, and we ensure that there is a balance across the year so that topics are given a similar weighting in terms of teaching time.
Basic skills are taught as part of a topic where appropriate but will also be taught discretely to ensure there is appropriate coverage.
Years
Topic
Years 1&2
Year A
Dinosaur Plant
Moon Zoom
Memory Box
Paws, Claws and Whiskers
Land Ahoy
BeachcombersYear B
Towers, Tunnels & Turrets
Superheroes
Wriggle & Crawl
Muck, Mess and Mixtures
The Scented Garden
Years 3&4
Potions
Years 5&6
Year A
Peasants, Pestilences and Princes
Blood Heart
Frozen Kingdom
I.D
Time Traveller
AllotmentYear B
Darwins Delights
Revolution
Stargazers
Pharaohs
Gallery Rebels
Beast Creator