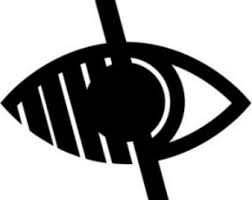 Maths
The answer is only the beginning.
– Chinese proverb
At Marton Manor, we believe that every child is a mathematician.
We have high expectations that all pupils can and will achieve in Maths. Children are taught to have a positive mind-set and they are engaged in stimulating and challenging lessons.
Throughout the school, we use a mastery approach to teaching and learning which meets the aims and objectives of the National Curriculum. Mastering Maths means pupils acquire a deep, long-term, secure and adaptable understanding of the subject.
Our Maths curriculum aims to nurture a love for Maths through mastering number fluency and providing children with skills to become confident at problem solving and reasoning mathematically while exploring links to the world around us. It encourages pupils of all ages to use concrete resources to explore the problems they are trying to solve. The aim is to build mathematicians who can represent, understand and solve problems in a variety of ways.
Here at Marton Manor, we learn to become fluent in using both mental and written methods to solve calculations. We use these and informal recordings (jottings) to explain and explore our thinking in solving problems. It is important that our pupils have the right skills to choose the most efficient method to solve any problem they are faced with.
Number fluency (being able to manipulate and use numbers in different ways) is an extremely important skill for all areas of maths. This comes from a rapid recall of number bonds and times table facts up to 12×12 (by the end of year 4) and the ability to use known facts to find answers to questions we might not yet have the answer to. Once our pupils have these skills, they can apply this to related multiplication and division facts with increasing difficulty. This is at the heart of our vision to empower pupils to be proficient at number crunching.
Pupils also use the bar model to visualise and understand problems. This enables them to explore a range of representations and methods and allows then to embed a deeper conceptual understanding alongside their number fluency.
Our learning-teaching approach is step-by-step and steers towards 'mastery' where the focus is on creating as many relationships and links between the skills and concepts – depth as opposed to acceleration.
Our aims in Mathematics are to ensure that all pupils:
become fluent in the fundamentals of mathematics so that pupils develop conceptual understanding and the ability to recall and apply knowledge rapidly and accurately;
can reason mathematically by following a line of enquiry, conjecturing relationships and generalisations, and developing an argument, justification or proof using mathematical language;
can solve problems by applying their mathematics to a variety of routine and non-routine problems with increasing sophistication, including breaking down problems into a series of simpler steps and persevering in seeking solutions;
can explore and demonstrate mathematical ideas through the use of concrete, pictorial and abstract approaches that help cement knowledge so that pupils truly understand what they have learnt;
are given time to fully understand, explore and apply ideas rather than accelerate through new topics. Challenge comes from investigating it in new, alternative and more complex ways;
are confident in talking about their maths using full sentences as a way of building mathematical language and reasoning;
are confident and resilient mathematicians with a growth mind set and a love of learning in mathematics.
"It's not that I'm so smart, it's just that I stay with problems longer." – Albert Einstein
Mathematics Calculation Policy
---