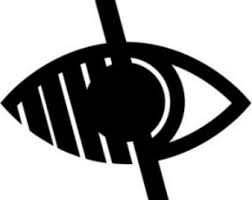 School Outcomes
Key Stage One SATs data 2018
| | | | | | | |
| --- | --- | --- | --- | --- | --- | --- |
| | Below expected | Below with no special needs | PKF (Foundations for expected standard | Working towards expected standard | Expected standard | Greater depth standard |
| Reading | 0 | 0 | 7% | 20% | 70% | 27% |
| Reading National 2018 | | | | | 72% | 28% |
| Writing | 0 | 0 | 7% | 27% | 64% | 13% |
| Writing National | | | | | 69% | 15% |
| Maths | 0 | 0 | 7% | 27% | 53% | 10% |
| National | | | | | 66% | 20% |
| Science | | | | | 72% | |
| National | | | | | | |
| Reading, Writing and Maths Combined | | | | | 58% | 7% |
Good level of Development in Reception 63%
Year 1 Phonics 85%
Key Stage Two SATs report July 2018
We had a cohort of 29 pupils who count as 3.4% each. This includes our children from the Support Base.
As you can see we are above the national average for 2018 initial data. We don't have data for greater depth nationally yet.
Well done to all our Year 6 children and our hardworking staff.
Reading
Writing
Maths
Spelling, Punctuation & Grammar
Combined Reading, Writing & Maths
Total group of pupils at expected standard 86%.
Greater Depth ALL PUPILS 28%
Total group of pupils (teacher assessed only) at expected standard 86%.
Greater Depth ALL PUPILS 14%
Total group of pupils at expected standard 79%
Greater Depth ALL PUPILS 14%
Total group of pupils at expected standard 83%
Greater Depth ALL PUPILS 31%
Total group of pupils at expected standard 69%
Greater Depth combined 0%
National Reading 2018
75% at expected standard
National Writing 2018 (teacher assessed only)
78% at expected standard
National Maths 2018
76%
National Spelling, Punctuation and Grammar 2018
76%
National Combined at Expected 2018
64%